Yulinda Renee aka Doc yuRoc
Inviting and inspiring Self-Acceptance….
The "Brave Space" Creator 
Catalytic Conversations
Creating brave space where we dare to dig deep and explore various topics via transformative talks and catalytic conversations!
Want to get notified of the next convo? Click the link below!
Mental STIM!
This is where Yulinda shares her love of the written word, from articles to poetry, she uses her gift of writing to explore various topics around sex, trauma, healing, freedom, and overall liberation!  Here she brings  some much needed mental stimulation!
Creating Brave Space……
Inviting and Inspiring Healing
Welcome to Yulinda's little corner of the web! Here you will find conversations and information curated for the upliftment of the Black woman and where we explore her unique brand of being while tackling trauma that has travled down the timeline, from chattel slavery until present.
Black women being healthy, whole, and happy by taking control of their healing is the mission and being Black women's go to for Self-reconciliation is Yulinda's vision.
Check out the resources, listen to the podcast, sign up for a class, and share the love by sharing the site!

Licensed Clinical Professional Counselor

Board Certified Sex Therapist



Doctor of Clinical Sexology
About Yulinda Renee
Yulinda Renee is a Trauma Informed Board Certified Kink Conscious Sex Therapist with a Doctorate in Clinical Sexology with a mission to accompany Black women on their journey of healing from sexual trauma..
"She is a researcher of sexual trauma, therapeutic BDSM, and creator of resources for sexual trauma healing. Author of "A Power Exchange with Your Pain."
In addition she is a Self-Awareness Coach creating brave space for women to identify and dismantle barriers to their freedom so that they can live authentically 360°.
✨The Kink Conscious Sex Therapist, Spiritual Clinical Companion, and Self-Awareness Coach. Researcher of Therapeutic BDSM!
It is OVER FOR repressing , suppresing and managing life stressors on our own. NO more SILOS SIS together we "Heal On Purpose!" 🙌🏾
💝Healing from trauma, transforming beautifully , living unapologetically, striving for self-mastery via Astarology!
Speaking
A featured and keynote speaker in numerous summits, a Black Mental Wellness workshop facilitator, and creator of professional development, Yulinda is often requested by her peers in progress to conduct workshops on behalf of their communities, grace their stages, and impart her wisdom and unique ability to inspire.
Founder and CEO of two LLC's, Mind Your Mental and Heal On Purpose, Yulinda encourages mental wellness and the transmutation of trauma for all. She has combined her extensive clinical expertise, knowledge and resources with her research skills to create a specialized modality for Black women with a history of sexual trauma. She shares this knowledge on stages, podcasts, and special guest appearances.
Her mission is being an example of what it looks like to lean into our process of healing and unlock new awareness that leads to greater self-awareness, understanding, acceptance, and love.
She has also created a space for women to explore their sexual self-awareness and their idea of sexual freedom by sharing their stories via her podcast From Shadow to Sacred, it's Sex in the RAW where she and her guests discuss all things sex, sexuality, and sensuality! From overcoming abuse to embracing their sexual identity, from the boardroom to the bedroom, the dungeon to the marriage bed and everything in between, Yulinda and her guest get real, honest, and RAW!
"When I say she stole the summit Yulinda did a session on chakras and self awareness. Then we had her back in the afternoon for 'Get the Kinks Out or Kinks On. You could hear a pen drop and then you could hear the laughter. She got inside and we opened up. We will have her at our next event and have reffered her out several times already and if you haven't got your intuitive reading make sure to contact with her   "
"Yulinda is more than my therapist, she is my LIFE COACH!. She has helped me with my business, my relationships, my kids, my health and my mind. She calls me out on my ish but in a way that i know comes from love. She says all the time ' as I speak to you, I speak to myself' letting me know that I am not alone and that she has been through some of the same things which makes her so good at what she does.
She 's dope!"
"Yulinda is one of my favourite counselors of all times! Okay okay, she' s THE favourite coyunselor, and i have seen sevral due to a background full of trauma, and what makes her so great is that she is so non judgemental. I feel safe and seen. I have shared things with her that I have never shared with anyone and that's her superpower. The ability to create a space so safe that you are able to share things and see things about yourself, both the good and the bad, and own them, and by owning all of yourself, began to heal…"
"I have had the privilage of sharing sevral stages and more intimate group settings with Yulinda and can say without hesitation that she is hands down the best of the best in her industry. She has the special ability of making everyone feel seen, heard and understood while chellanging our thoughts and creating a safe space for growth and restoration. Yulinda is a thought leader, visionary, change-maker and healer who holds space for those that feel thay have no space their own. Her continuous thirst of knowledge and ability to connect people from all walks of life makes her a must-have for any event looking to leave their community touched and transformed."

Here to hold the space...
Creating safe space via Counseling, Coaching & Consulting services!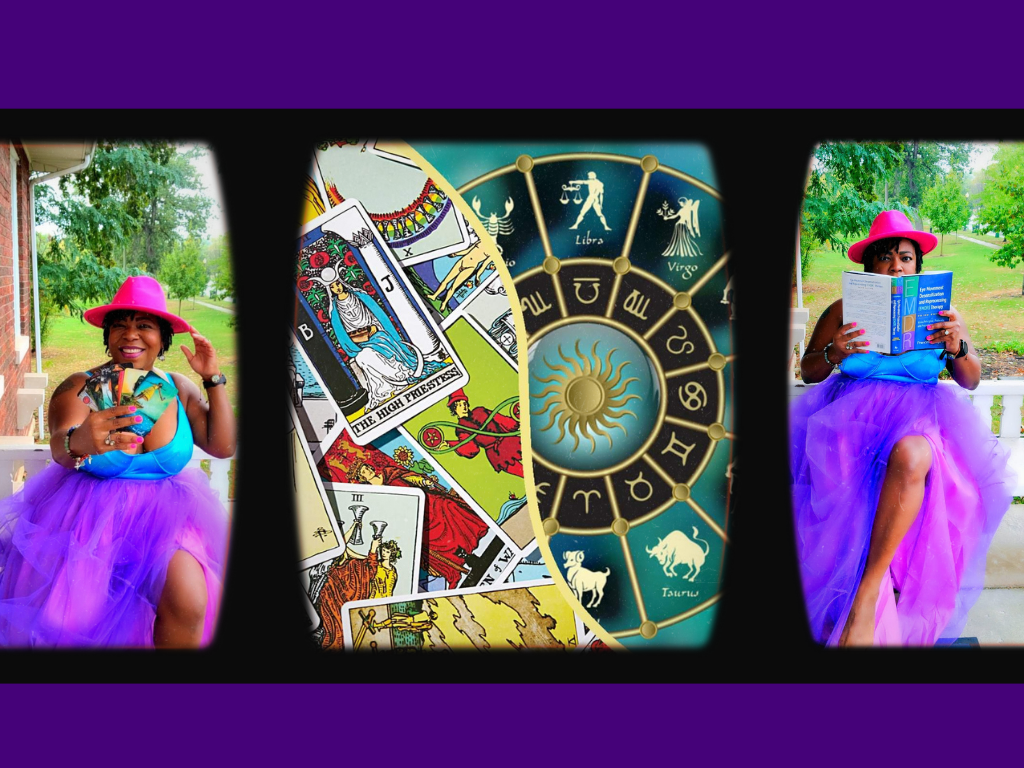 Astarology for Self-Mastery
 Yulinda Renee,combines astrology, tarot, and psychoogy to create an experience that accelerates your path to self-mastery.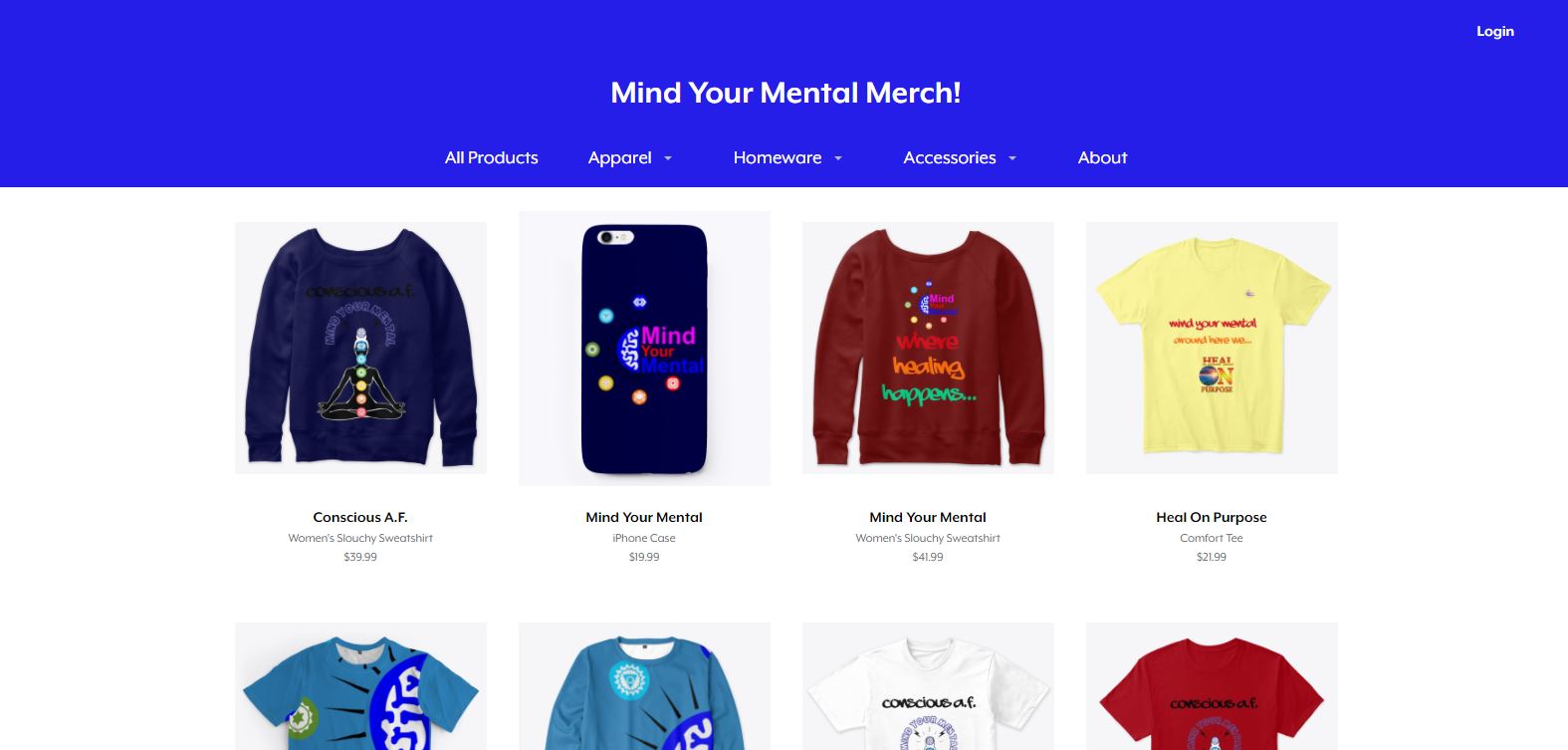 Say it with your chest!
Support by "Rocking Your Wellness" with
Start 2023 off by Choosing to Get to Know You! There is Nothing Worth Studying More.
Currently working on her next research project, Yulinda is serious about amassing as many tools as possible to meet the unique and varied needs of those she have the pleasure of working with. From clinical research to her spiritual gifts, she uses everyhing at her disposal in her roles as a Spiritual Clinical Companion. 
She is a creator of brave space that invites transparency and leads to transformation. Down to earth and approachable, she excels at building rapport by operating from a space of radical non-judgment and intentional connectivity. Serving in the capacity of supporting, nurturing, and maintaining healthy relationships is a key part of Yulinda's life work.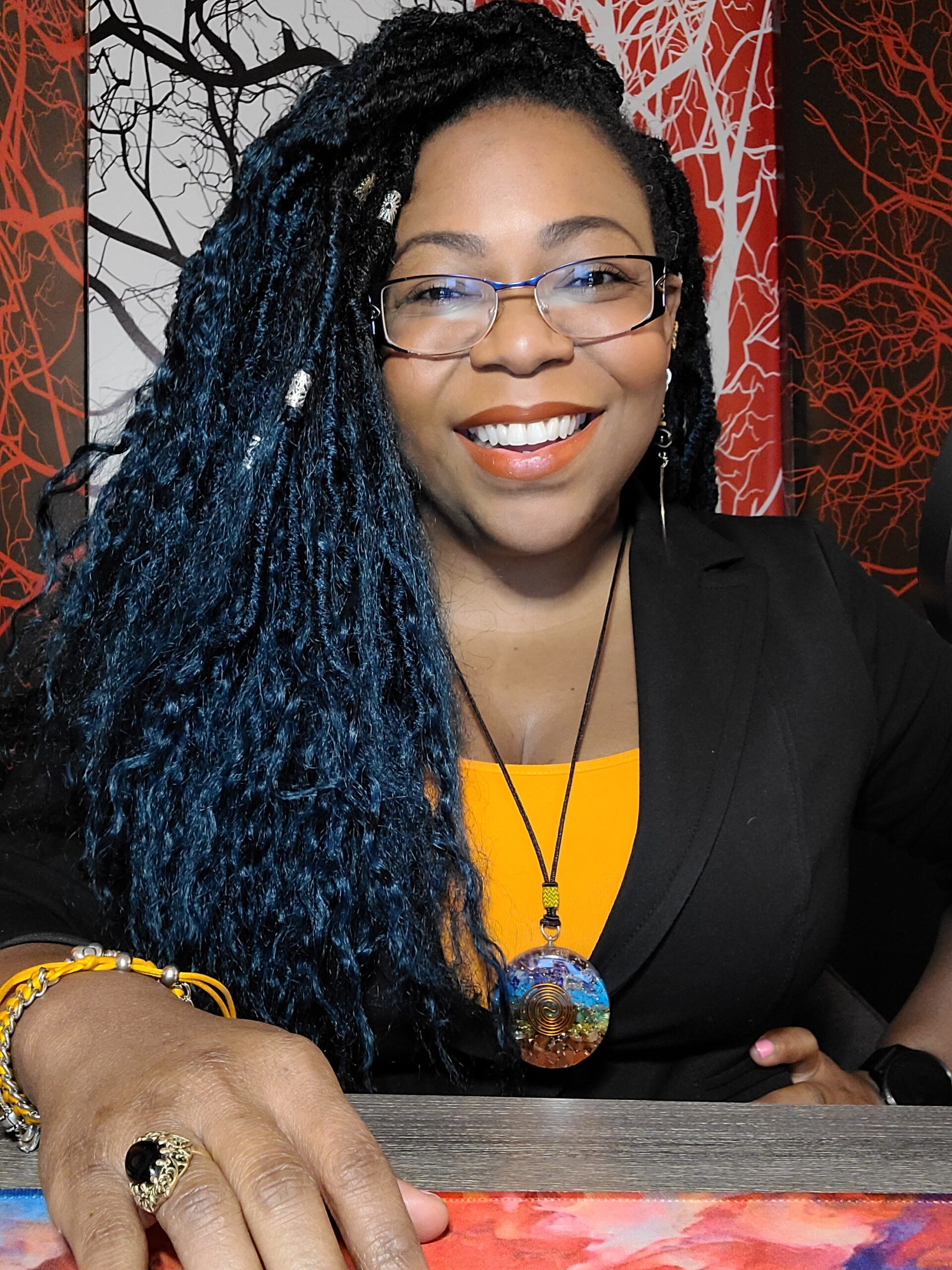 Don't Wait Any Longer. Start Forging Your Own Path Today!